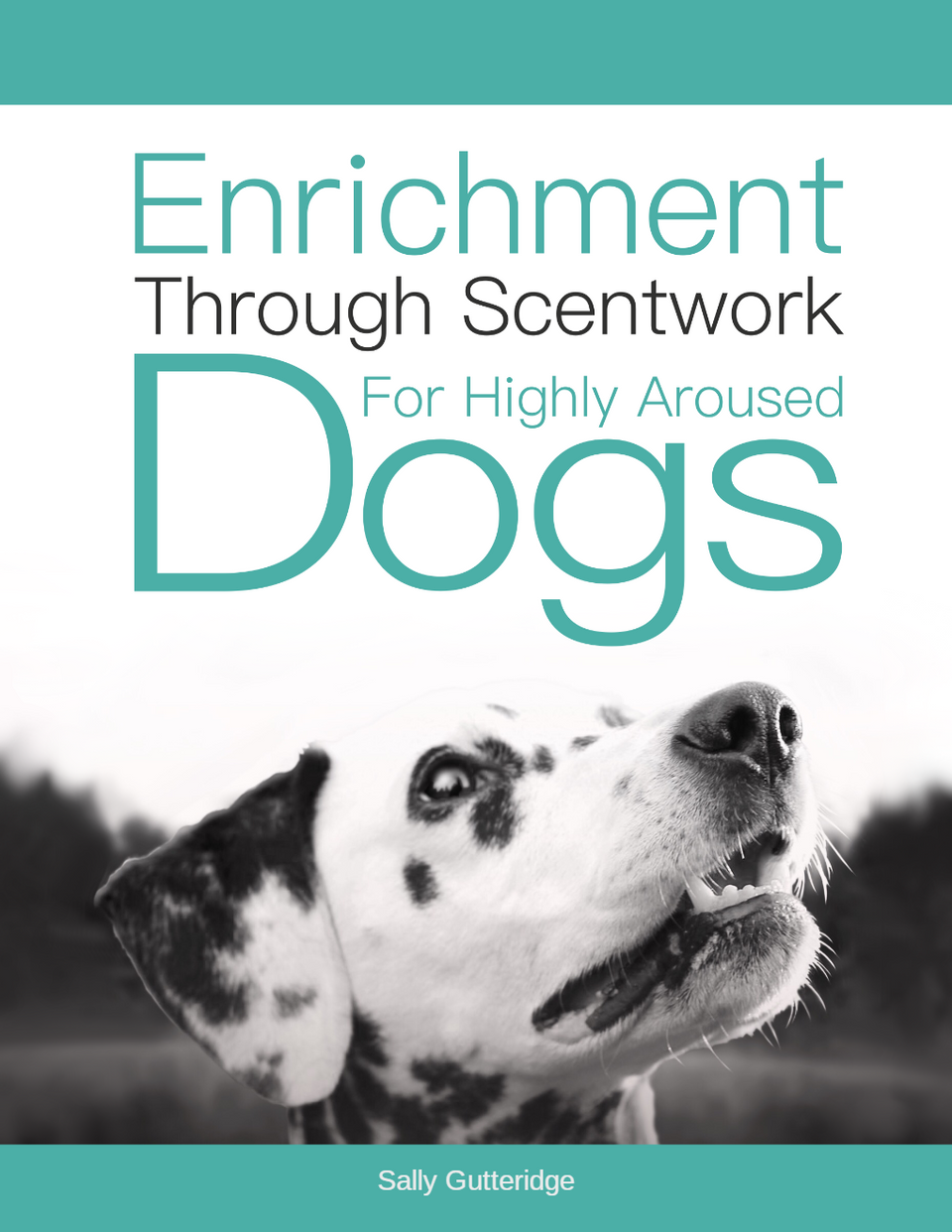 USE CODE: KAD100 - Enrichment Through Scentwork for Highly Aroused Dogs by Sally Gutteridge
Are you walking your dog for miles in the hope you can use up his energy but he's just getting busier? Perhaps you throw a ball for hours at a time, but your dog just wants more and more? Maybe your dog is so full of energy, lacks focus and is hard to handle? There is an answer and it might not be the one you expect.

Life enrichment through less physical exercise and more mental stimulation can turn your dog's behaviour around. Sniffing, scentwork and brain games will settle your dog and meet his psychological needs. It's great fun too. Written and presented by a former military search dog trainer this workshop and eBook will show you how to teach search and scentwork, to settle your energetic and aroused dog, making all your lives easier.
Sally Gutteridge has been a full-time educational writer since 2015, holding a variety of canine certifications up to level 5/6. She is a former professional Dog Trainer with the Royal Army Veterinary Corps, a former instructor with Hearing Dogs for Deaf People, and has much rescue experience. Sally is a member of the Pet Professional Guild. She is an award-winning graduate of The Writers Bureau. Sally lives in Lichfield with her ever-patient husband and four rescued, cheeky terriers.