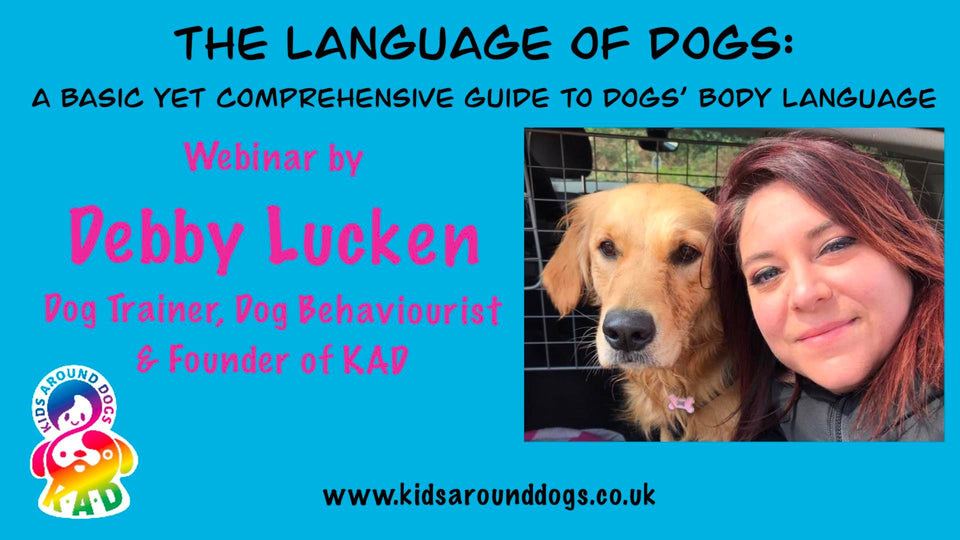 The Language of Dogs: A basic, yet comprehensive guide to dogs' body language by Debby Lucken
10000
About the webinar:
This webinar is a basic, yet comprehensive guide to the world of canine body language. 

It is aimed for professionals and dog handlers who are interested in knowing more about their dogs.
Debby also recommends all parents and children to watch this webinar, as it can help to understand and learn more about dogs, to ensure a better bond between us all.
About the Presenter:

Debby Lucken is a fully qualified dog trainer with the Institute of Modern Dog Trainers and dog behaviourist with the International School of Canine Psychology. She is a member of the Pet Professional Network, ICAN International Companion Animal Network, INTODogs, the Pet Professional Guild, the International Association of Animal Behaviour Consultants, the Dog Training College and The Dog Welfare Alliance.

Debby has 8 years' experience working with dogs, and she specialises in helping families with kids to train and raise their dogs to be great family companions. Some of her clients have also gone and become great therapy dogs in schools and nursing homes.

Debby is the founder of Kids Around Dogs (KAD), which is an association of professionals who specialise in helping families with children and dogs to live in harmony together.
Moreover, Debby has designed a successful protocol to overcome the fear of dogs in kids, which all of the KAD Approved Professionals are qualified to use.
Debby's work with KAD has been awarded the SBS Theo Paphitis Award in May 2022.
Debby is based in Poole, Dorset, with her husband Gary, their daughter Molly, their 2 doggies Wilco the pug and Winnie the Golden Retriever and Mario the cat.
Dorset is where Debby runs her dog training and behavioural business under the name of Pocodogs, however she delivers lessons and webinars globally (she is also bilingual, speaking English and Italian, which allows her to help more professionals and dog's handlers around the world).

Kids Around Dogs is on Facebook, Instagram, Youtube, TikTok and Twitter
www.kidsarounddogs.co.uk